Yes, December is creeping closed and that means one thing, it's time to start planning your office Christmas party for 2017. Check out our top 5 ideas for your office Christmas party in Perth.
Christmas Party Idea 1:
The Graffiti Wall
Looking to give the silly season a bit of excitement and guest participation? Well the Graffiti Wall delivers on all accounts. With its large big screen that can be seen across a room, you can have your guest participate and well as watch as great works of graffiti art, get produced ring in front of their eyes.
Using digital infrared technology instead of actual paint, guests don't need to worry about ruining that pretty little outfit. Instead they use the custom spray cans to draw, stamp or stencil a piece of artwork that can be printed, email or shared to social media. Check it out here at Vivid Media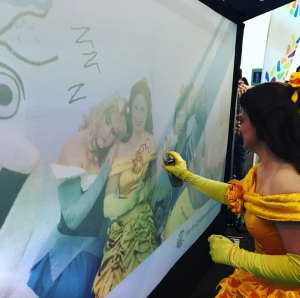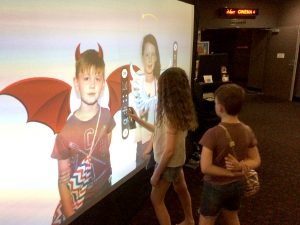 Christmas Party Idea 2:
The Mirror Me Booth
This is the innovative and exciting photo booth. Guest stand in front of the giant mirror which prompts them to touch it and interacted with it, giving the guest compliments on the Mirrors screen and leading them through photo pose ideas.
Guest can at the end sign the mirror and leave a message, drawing or sign their names, which gets printed out in either strips or 6×4 photos. They can even share it to social media with email, faebook, twitter, Instagram and SMS available. This really is the coolest product to entertain your Christmas party guests. Check it out here.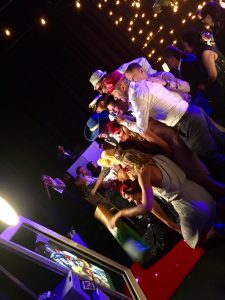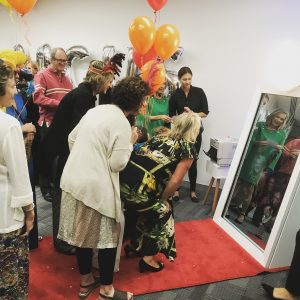 Christmas Party Idea 3
The Snow Globe
Bring the fun of Christmas to your event with a Giant Snow Globe! Yes, you read correctly, you can now bring the true magic of Christmas and place your guests into giant plastic bubble, with fake snow and other inflatable props. Guest will have great fun and you can capture the moment either on your smart phone or with a photo booth setup. Either way, for some strange reason your will have your guest lining up to climb inside this giant bubble. Check it out here.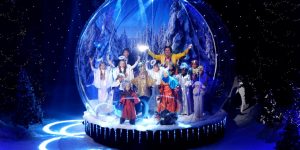 Christmas Party Idea 4
3D GIF Slider
The Latest new product to come to Perth is the 3D GIF Slider. This next level GIF photo booth has guests creating instant GIF Videos, with a point of different. A iPad Pro with custom software, slides along a horizontal zip-line, that gives the gif a greater field of range of approximately 120 degrees and looks super cool with accessories such as confetti or streamers are added. The final product is instantly created and can be share to social media. Click here for more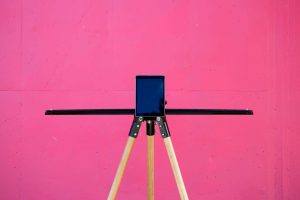 Christmas Party Idea 5
Carnival Corner
It is such a simple idea, yet so much fun! Why not have your own carnival corner at your Christmas event. Games such as a Shootem Gallery, Boomtastic Balloon Pop game, Connect Four or a simple beanbag toss games are all great items to add to your event to keep your guests entertained. Check out these products.