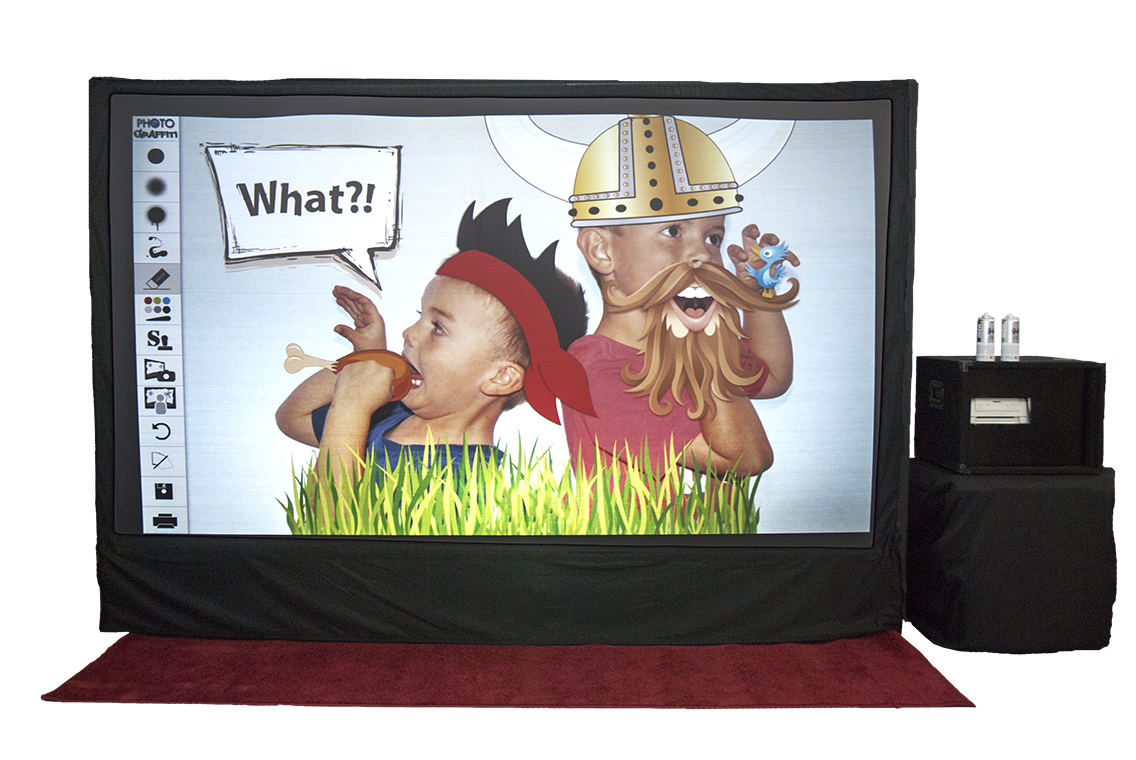 Graffiti Wall – Hire Digital Graffiti Wall Perth
Most fun you can have with a spray can, without getting dirty
Digital Graffiti Wall Hire Perth
Digital Graffiti wall is the must-have experience. It gives you an experience of painting on an authentic graffiti. Our experts take the aerosols, remove the paint and add the infrared light. When we spray light, it makes the digital paint appear, and it feels like painting on a real wall.
What Makes The Digital Graffiti Wall So Engaging?:
Whether you are professional or not, everyone loves art.
Creating art relieves stress
You can save, email or upload your design.
You can use your design to create mementoes such as t-shirts, photos, mugs or bags.
Spray can, stencils or animated paint effects give your work the look and feel of real graffiti. So hire our Digital Graffiti wall and get creating!
Our Graffiti Wall Is The Perfect Interactive Addition To Any Special Personal or Promotional Event
Art is fun! Give your guests the unique and creative experience with our Digital Graffiti Wall. It is designed in such a way that it looks and feel like real street art. Instead of traditional spray paint, the infrared light is used. You can choose from the wide palette of colours or you can use stencils and animated paint effects. It not only allows you and your guests to create their own piece of art but also brings people together and create a great atmosphere.
Our Digital Graffiti Wall Has Following Features

:
Fill in pre-loaded stencils
Customised backgrounds
Customised branded printouts
Social media sharing Email
When you hire our graffiti wall, you are sure to have something unique, perfect and interactive entertainment at your event. If you are looking for something that brings out the creative side of your guests, then the graffiti wall is the perfect addition to your event. So, contact us today!
Packages Include
Graffiti Wall
Unlimited sessions
Custom Footer on Photo
 Free delivery within 40km from Perth
Attendant – 1 or 2 depending on event
Copy of all images on USB
Photo Booth Mode
Try the graffiti wall with our live photos feature and let guest have there photo taken and then get funky with the stencil and stamps to get a digital make over. All photos can be printed with a custom footer for brand awareness.
Templates
Give your user  a specific outline to fill in on the digital canvas. This could be anything from clothing to a car. This is perfect for campaigns as it reinforces brand association and ties in with other aspects of the campaign. For example, a car which gives users the ability to design multiple body panels.
Interface Customisation
Full customisation of the Graffiti Wall backgrounds, stencils and stamps are available. This provides the option to align the product with an identity or theme, facilitating brand interaction and engagement.
Stickers and Stamps
Choose from the variety of preloaded stencils / stickers or add your own. We can create custom logos, taglines or event tie-ins, such as a product, character or stamp. Just ask us!
Space Requirements
Space requirement: 3.30mW x 2.70mD x 2.10mH (Please note the depth) and 2m to the front of the screen.
Inside or Out
Darker the better (does not perform in daylight. It will perform under fluro lighting). It can setup inside or outside, but must be in a semi protected area, as wind can easily send it sailing!
Setup
2 hour minimum prior to setup. 1 hour minimum for pack down. Standby rates may apply if earlier setup or later pack down is required, please contact us to see what we can do to help you!
Power
1 Standard general purpose power outlet
Operational Details
All event hire includes 1 – 2 event hosts (Dependent on number of people) for the duration of the hire. Please discuss at time of booking which package and if additional hours are required.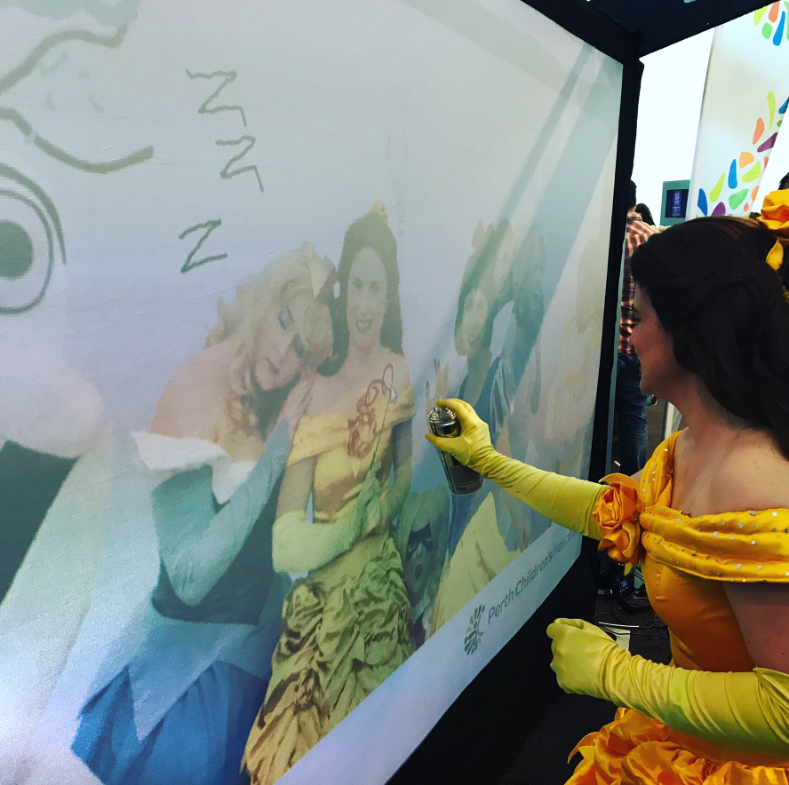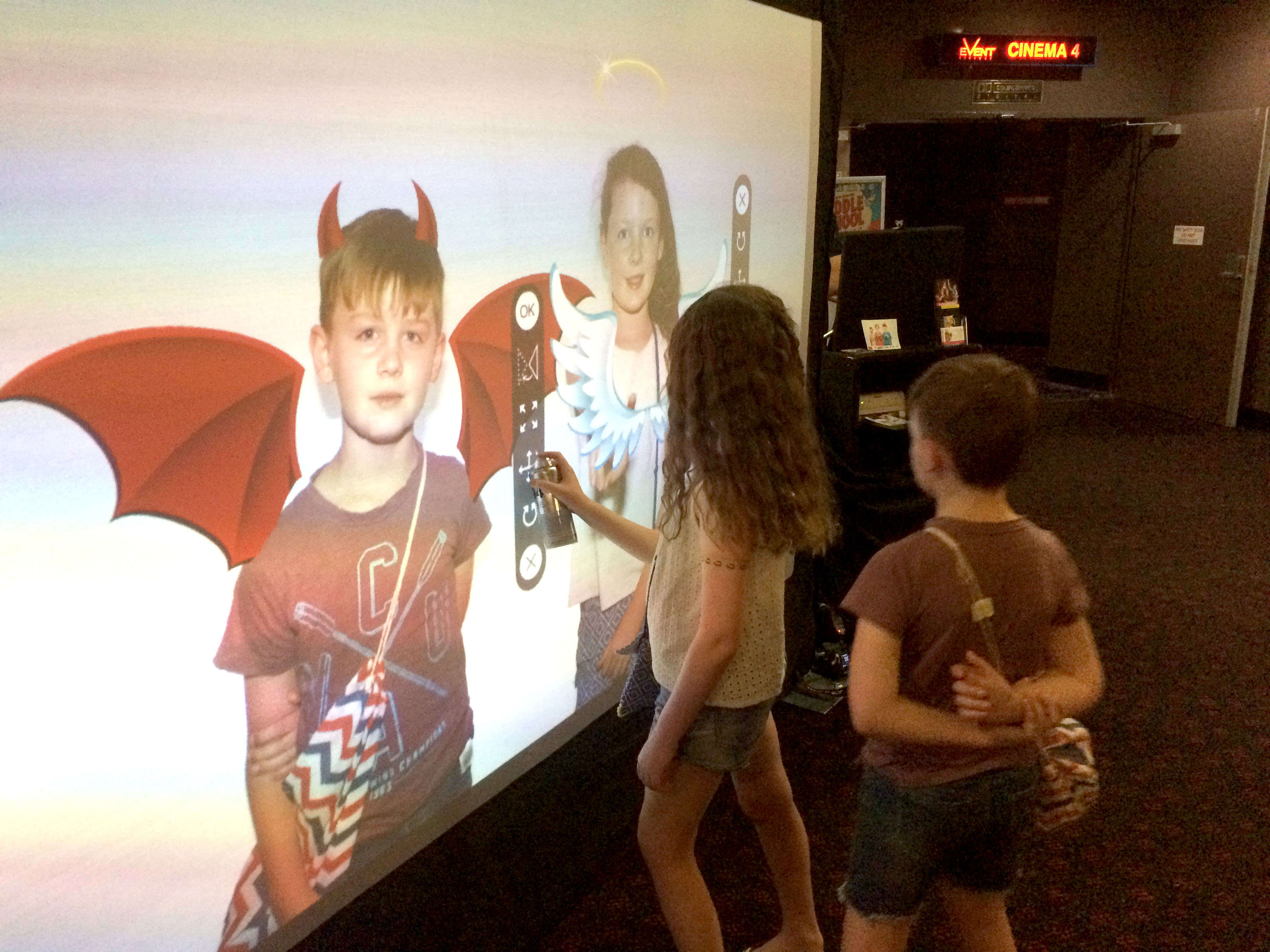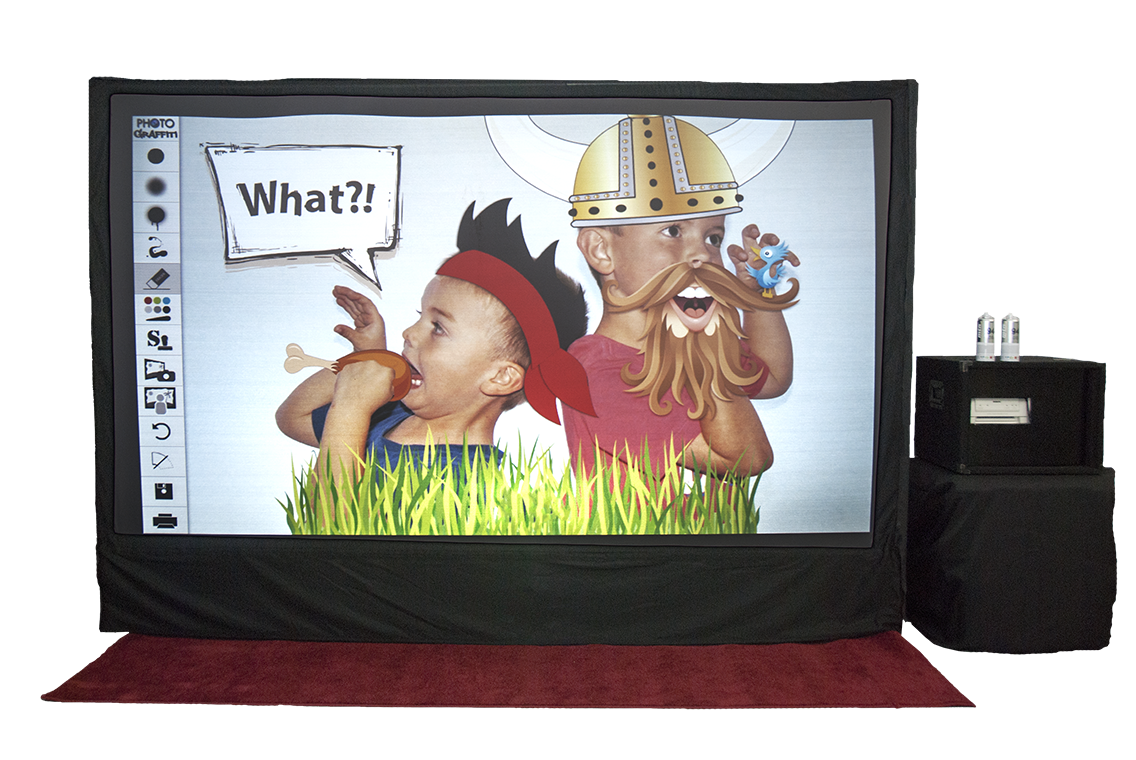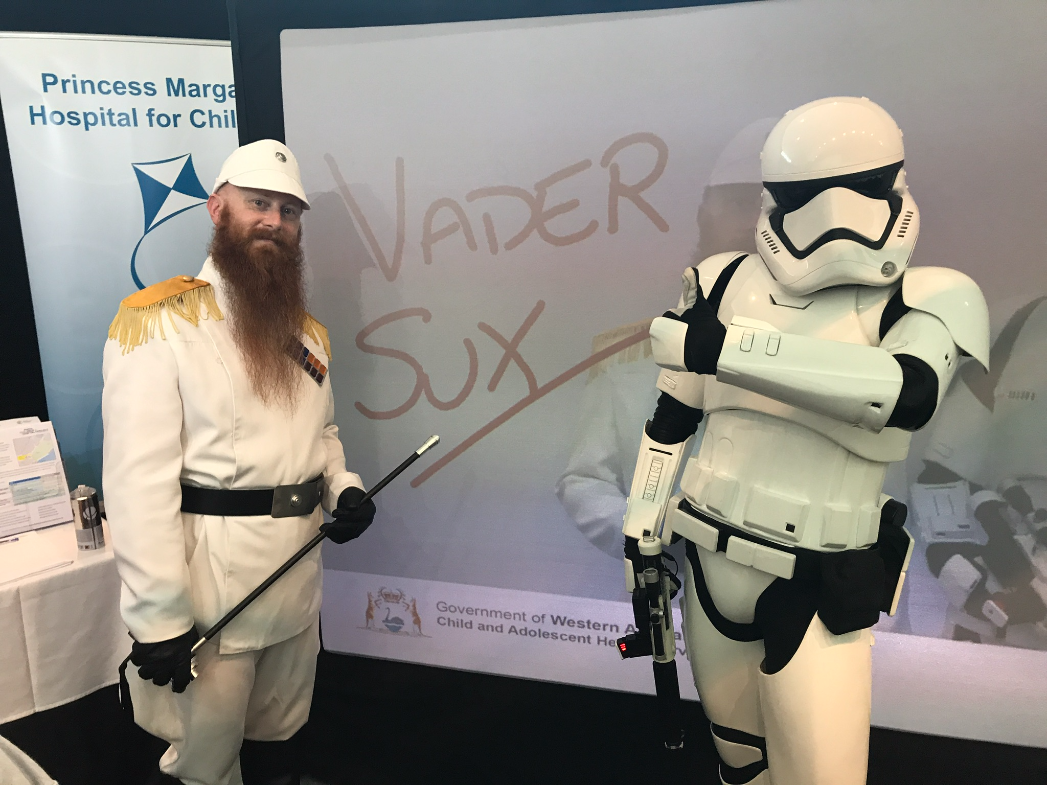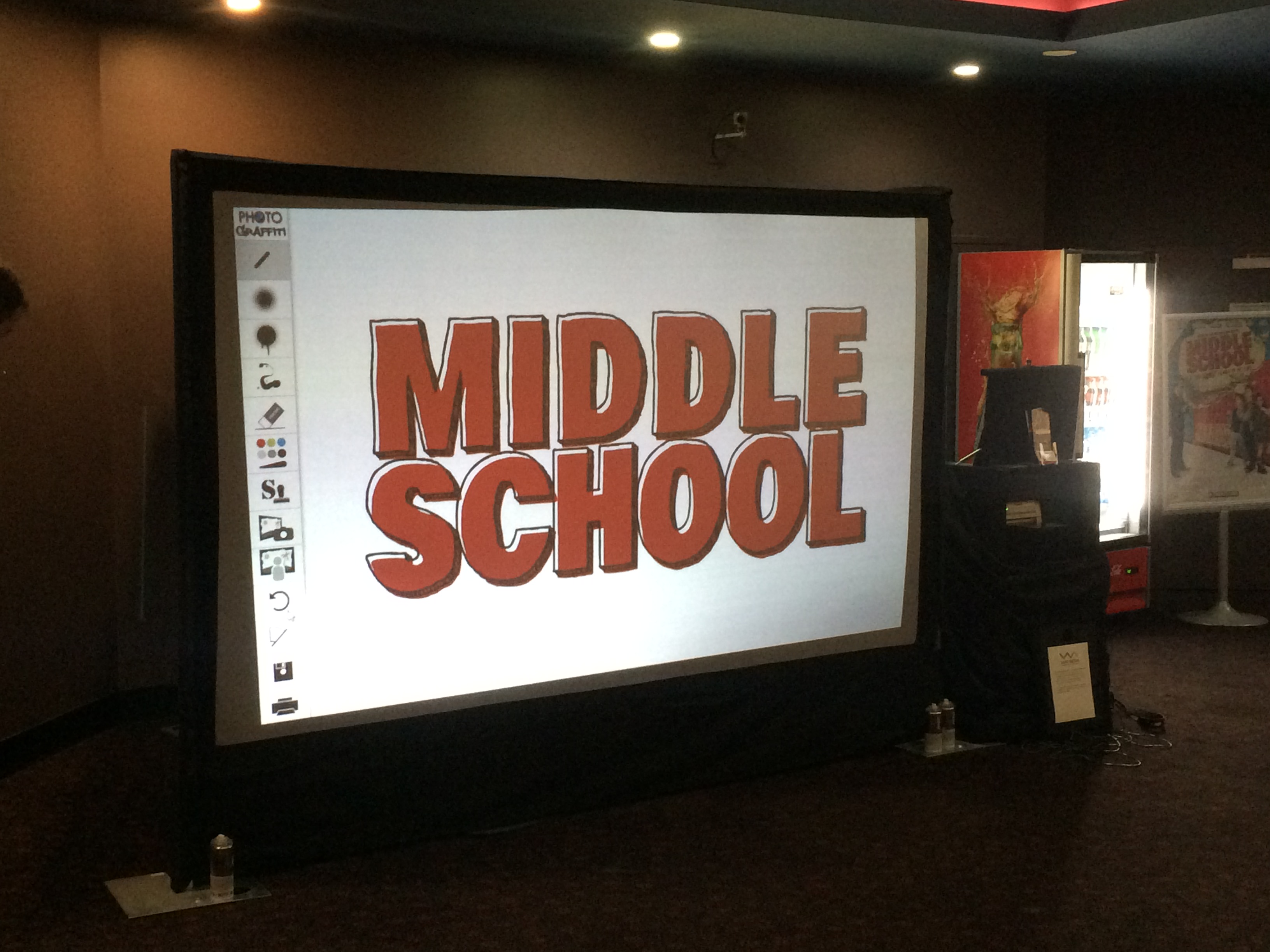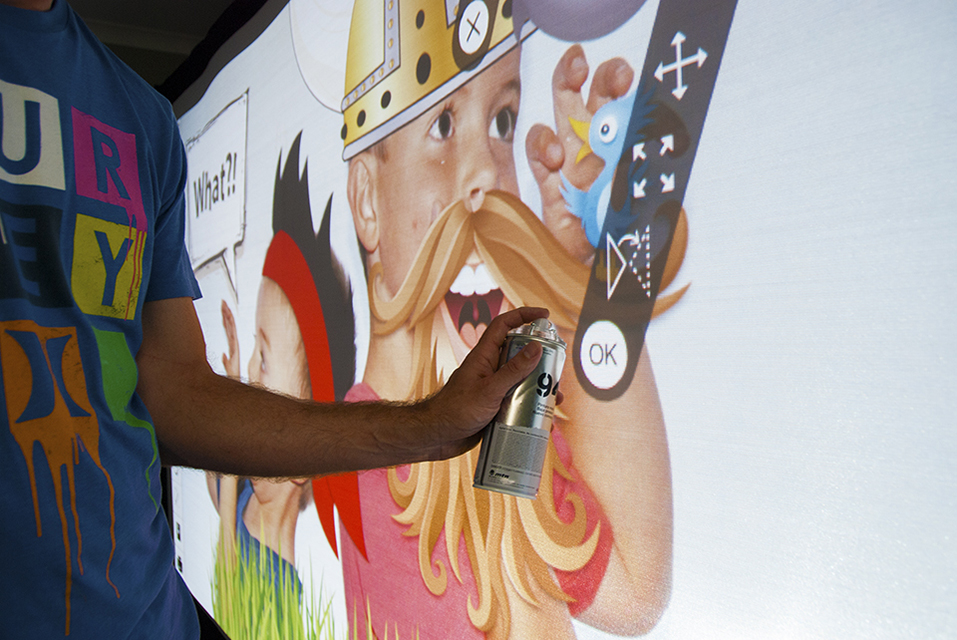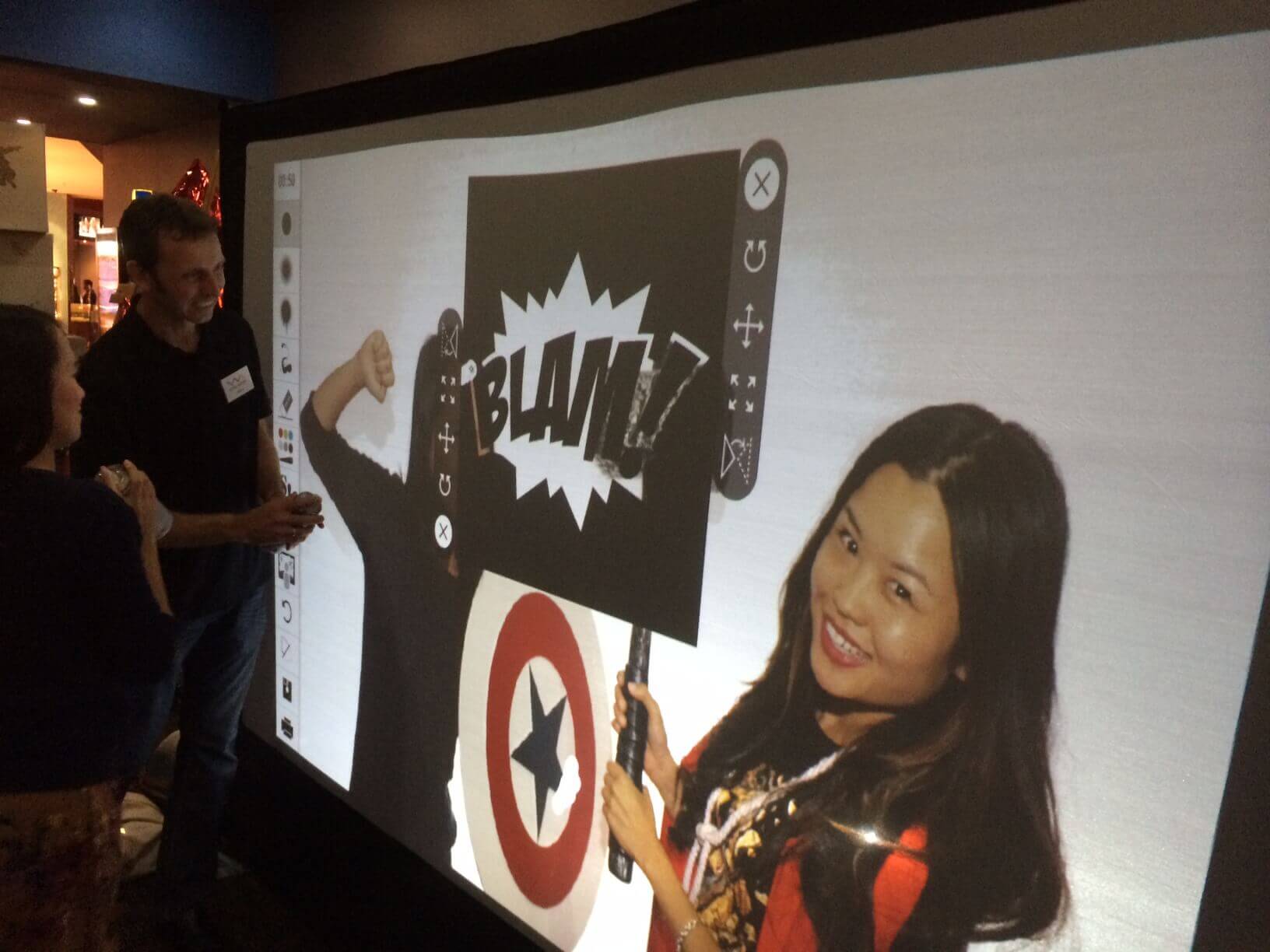 Don't Be Shy
If we didn't answer all of your questions, feel free to drop us a line anytime.