Seventies party – been there.
Toga party – done that.
If you're after some fresh theme ideas for your next party, here are some of our new faves that will test your guests' imaginations and inspire some of the best party pics ever. Coz, let's face it, at party without photos is like a celebation that never happened.
You might like to scour stores like The Reject Shop, Kmart and op shops for decorations. Check online at eBay or, if you're feeling crafty and want to DIY – Pinterest. We'll leave those details up to you.
But, if we can make one suggestion about the final touches for your celebration: have a think about using some innovative, new party products to really impress your guests. Below we've teamed up a handful of our favourites with the themes.
Hipster
Hipsters are defined by their 'cooler than you' attitude. The fashion includes tight pants, ironic slogan tees and op shop vintage numbers (the less coordinated the outfit, the better). Hipsters often sport bushy beards and thick-rimmed glasses and they're fond of the odd tattoo.
Serve drinks in mason jars (or old Vegemite jars) and add some kale to the table (even if it's just for decoration). Perhaps think about a food truck style dining experience – tacos or woodfired pizza might be the go.
Also, how cool would it be to add to the night by adding Giant Pin Art? Your guests could press their bodies against the pins to create their own art. (That's so hipster.)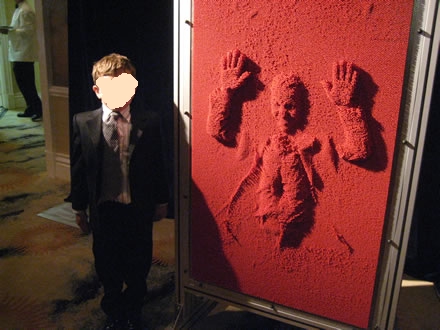 Rapper's Delight.
There's so much potential here for great costumes (and therefore great party pics!). Your guests can kick it old school (surely someone will wear the kitchen clock as a necklace) or take on some more modern inspiration.
Girls – think Nicki Minaj, Salt n Pepa or Iggy Azalea. Guys – channel your inner Snoopy Dogg, Eminem or Kanye West.
To get this party started, turn up the bass, roll out the red carpet and offer your guests champagne as they arrive. For that added flair, we'd love to see FotoMaster's Mirror Me Booth set up at your place. It's the perfect replacement for the paparazzi and this is an interactive mirror compliments your guests, interacts with them and takes their photos. Fo shizzle!
Senior Citizens
"I'm a take your grandpa's style, I'm a take your grandpa's style. No, for real – ask your grandpa – can I have his hand-me-downs?"
Macklemore had comfort in mind on Thrift Shop and we reckon your guests will be heading straight to the op shops to get ready for your Senior Citizens shindig. Costumes will be all about corduroy (the more it smells of moth balls, the better), knitted cardigans and velour. Teamed with slippers, naturally.
Surprise your guests with party games like bingo, lawn bowls and quoits. Serve their drinks in tea cups, or better still – offer your guests a genuine shandy.
A great addition to the night would be a Time Arc Booth so you can capture pictures of your friends in old people poses but with a flow motion effect. See what we mean here.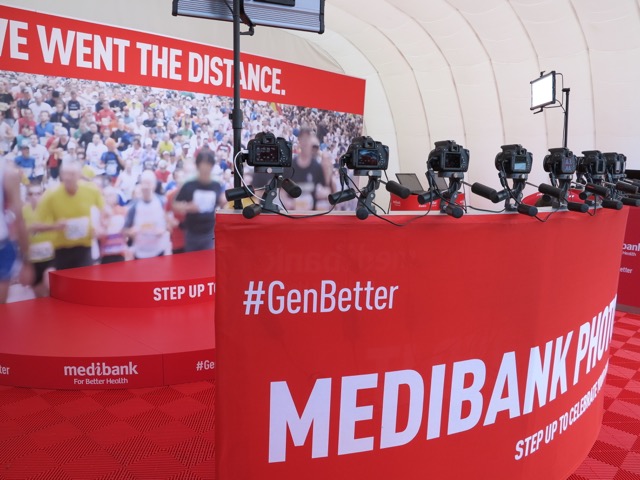 David Bowie
He left us too soon, but we're grateful he left us with amazing music and spectacular costumes.
Your guests will enjoy getting ready for this one and they can pay tribute to Bowie as the Thin White Duke or Ziggy Stardust. They can take on the Space Oddity or maybe the Goblin King from the Labyrinth. There are so many costume ideas that a quick Google search will find.
Your playlist for this one is obviously sorted but, for something extra special, you could screen Bowie video clips with Airscreen's inflatable cinemas. (You can find them in Australia from Be Productions )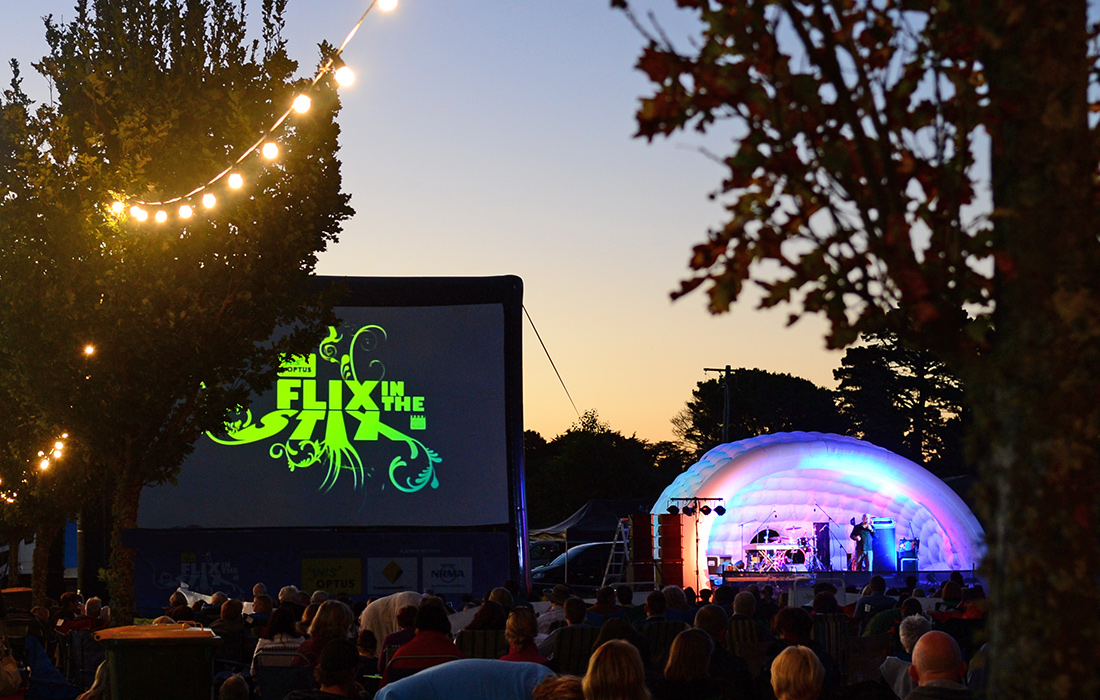 Mo Party Mo Problems
The best mo you know? Is it Magnum PI, Merv Hughes or the Monopoly Man? Be inspired by the porn 'stache, the handle bars or the even the milk moustache.
Your guests can go all out in full costume or simply stick on a falsie and there are plenty of moustache embellished products (cups, straws, paper plates) that you could add to your night.
The graffiti wall from Vivid Media would also help ramp up the night. We'll take your pictures, then you can decorate yourselves with costumes that we have as stamps and stickers. Have a look here.