Yes, weddings are generally big on tradition. But let's forget the 'something old' and focus on the 'something new'. Here are some of the best ways you can modernise your wedding and capture some truly magical moments in the most unique ways.
Gifs
Just to clarify, that's not a typo. We're talking about 'wedding gifs' not wedding gifts.
As we all know, photos are a hugely important part of all weddings. But what if you could up the ante and instead of just having photos, you had gifs? You can.
Vivid Media's Instacam photo booth can do just that and your guests will be amazed when their wedding reception gifs are sent straight to their phones. They can be uploaded to social media where they're likely to create a bit of a storm and the bride and groom can keep all of the gifs (as well as the regular photo booth shots) on a supplied USB.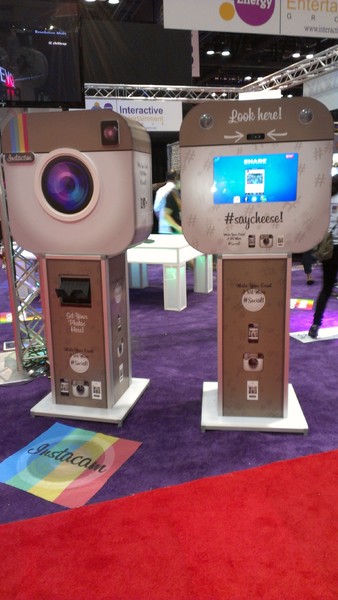 Bomboniere
In the past it was sugared almonds, then we moved onto personalised stubby holders (*shudders at the thought) and candles, but there are much better thank you gifts you can give to your wedding guests. Things they will actually use and want to show off.
Have a look at Rentertainment for photos that are turned into magnets on site. These guys also have technology that means your guests can go home with a flip book full of photo booth pics from your special day. It's super cool and you can check it out here.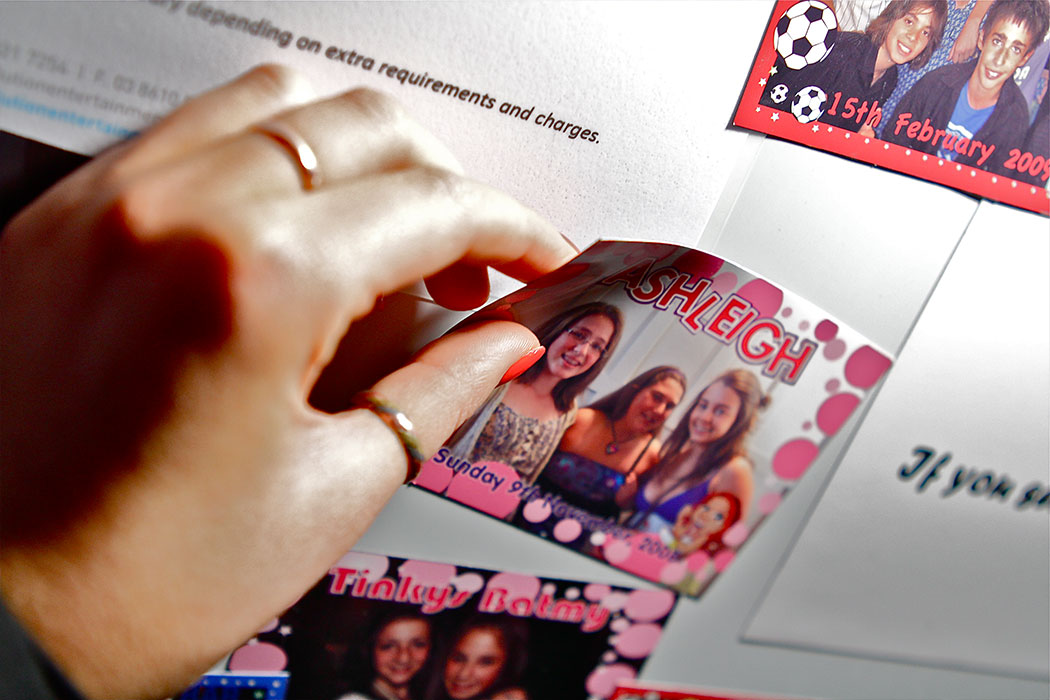 Interactive Entertainment can put pics from your reception on phone and iPad covers. They'll do this on site for your family and friends. Or, if you want to stick with something sweet, they can pre-make chocolates with photos on the wrapper. See more here.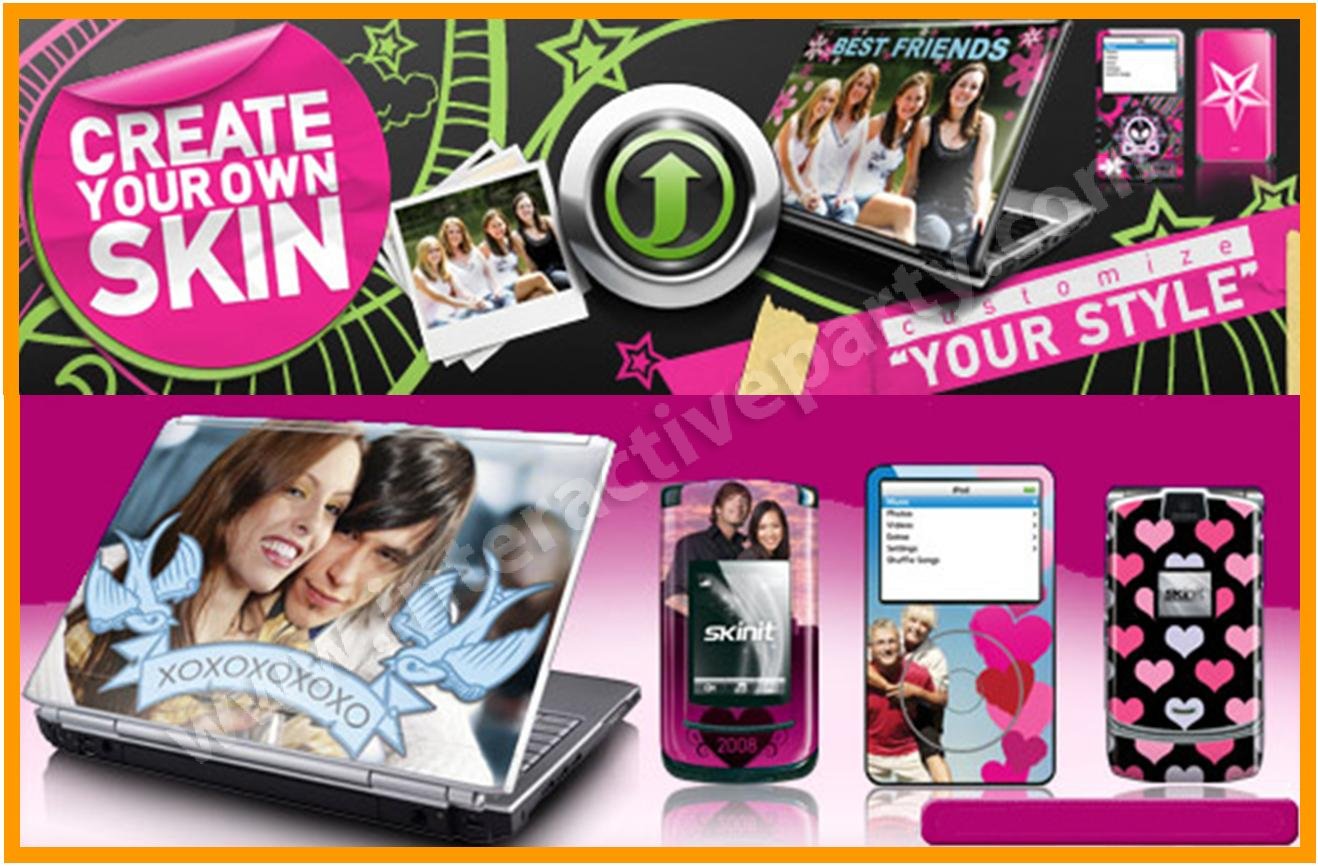 Digital guest book
Your guest book can be more than just a guest book. Vivid Media's graffiti wall is a bit like a giant photo booth where your family and friends can use interactive technology to leave their mark.
We'll set up a huge screen displaying a picture of the bride and groom and guests can write their messages to the special couple with the 'spray can'.
The graffiti wall can also be used for throughout the reception for plenty of fun photos. It's hours of fun.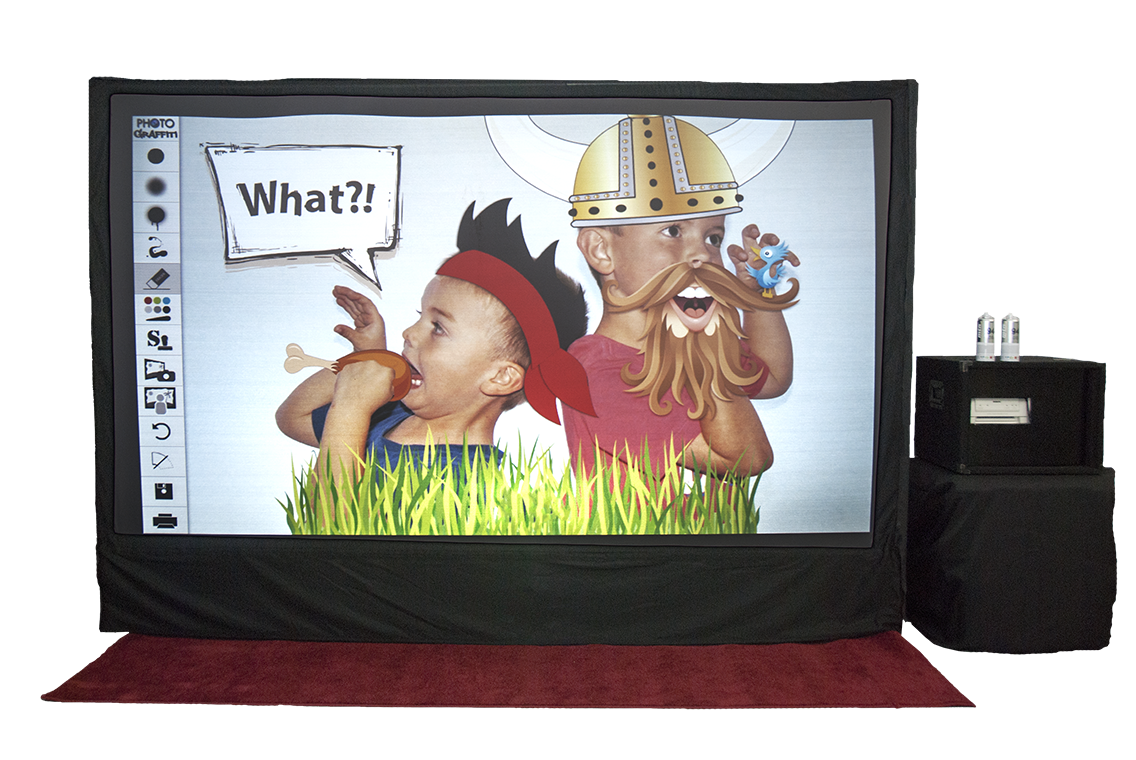 Photoshop
This blog caught our eye and features photoshopped pics of brides tossing cats. If you're a whiz at altering images, or know someone who is, there are hours of fun to be had here.
Theme your photoshopping with the bride and groom's interests or hobbies and go wild.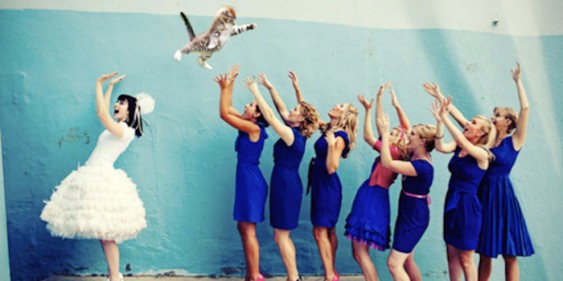 Drones
Lastly, here's some technology that's being used in the States. Airwedding from the sky as well as on the ground. And they say they can even film underwater, if that's your kind of thing!